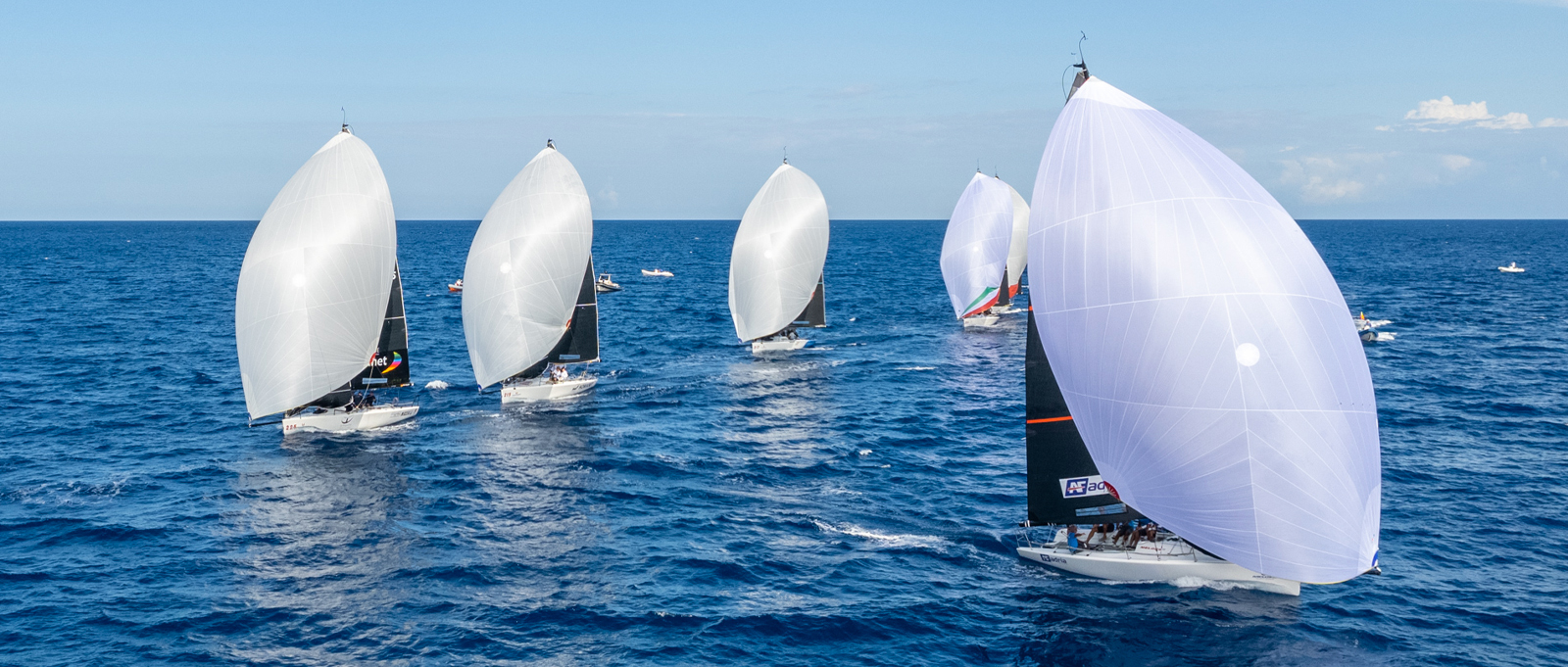 "It's the perfect tracking system"
Sailmon is the new official partner of the Melges 32. By welcoming the advanced technology of Sailmon Racing, the class can organize their sailing events in an accessible, visual, and, above all, more digital way. Do you want to see what that looks like? Click here and relive one of the epic races on the water.
This is what Melges 32 president Max Augustin says: "We're happy to announce the partnership with Sailmon. It's the perfect tracking system. On one hand, teams can see reliable data and find out if they have the right setup and trims, especially when they have live pictures from drone shots. On the other hand, it's super cool for our fans worldwide to see what we're doing, fighting with the elements."
Tracking at World League
The new joint adventure began at the World League in Sardinia, Italy. All competitors in the fleet were equipped with a Sailmon MAX Mini and therefore connected to the Sailmon App. Competitors, coaches, and fans had the opportunity to analyze the performance of every competitor in the fleet. The raw data was supported by spectacular drone shots showing what happened during the races.

Melges 32
The Melges 32 was added to the Melges line of performance products in 2005. With its lean-and-mean, super-sleek hull, it provides a spacious cockpit and clean deck layout. Its large, powerful sail plan makes it a blast downwind and seriously fast upwind. Supported by a strong and organized international class association, these dynamic racing machines and fun regattas attract the best and brightest sailors in the world.





👉 Do you want to relive the Melges 32 World League?

1. Open the Sailmon App:
- Computer: go to Sailmon.com/racing
- Phone and iPad: download via AppStore or GooglePlay
2. Tap on EVENTS (third and middle emoticon bottom bar)
3. Tap on Melges 32 World League Event 1
4. Scroll down and tap on of the races (we recommend Race 3)
5. Tap on 'Start Replay'
6. Scroll through time and data

👉 Do you want to organise your own race?
Go to Sailmon Racing to see how you can be your own race committee
👉 Are you interested in tracking/broadcasting for your sailing event?
Get in touch with sales@sailmon.com to request more information.



Sign up for our newsletter