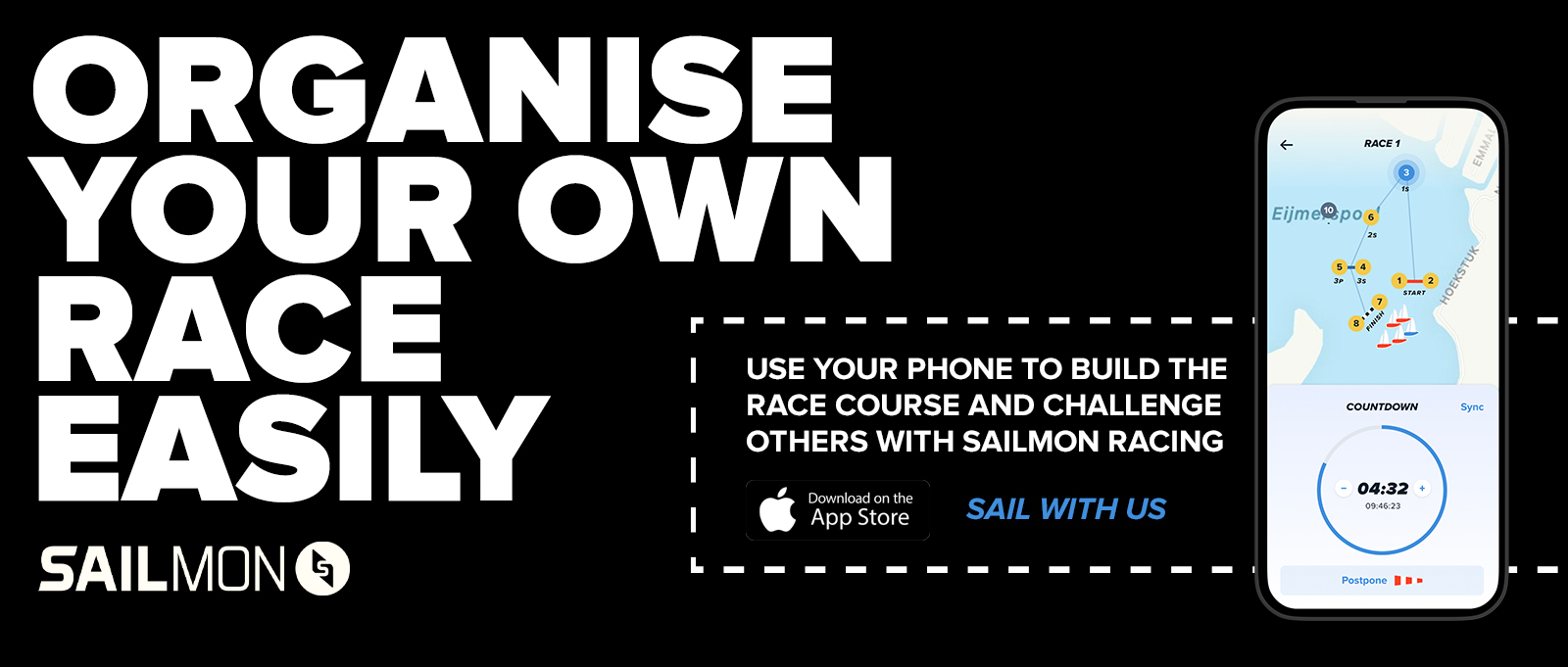 Organise your own race easily with Sailmon Racing
From now on, it's possible to organise your own race in the Sailmon App using just your phone! Create a new event and start building the race course by adding and assigning buoys with a simple tap of a button. Set the start and finish, add marks and gates, determine the event rules, and start the countdown! With Sailmon Racing, you can challenge your friends and competitors and experience a race debrief like you've never seen before.

The race debrief is instantly available for every competitor in the Sailmon App. It contains automatically generated leaderboards (e.g., time, top speed, and fastest 500m) and replays to relive the race based on a map with tracking of every competitor. You can even compare data directly between two boats. In addition, you can add photos and videos to ensure a unique combination of data and media. With all these features, it's crystal-clear what happened when and where!

Please note that participants can track their races using either their phones or our instruments. In both cases, a GOLD subscription is required. This feature is currently only available on iOS.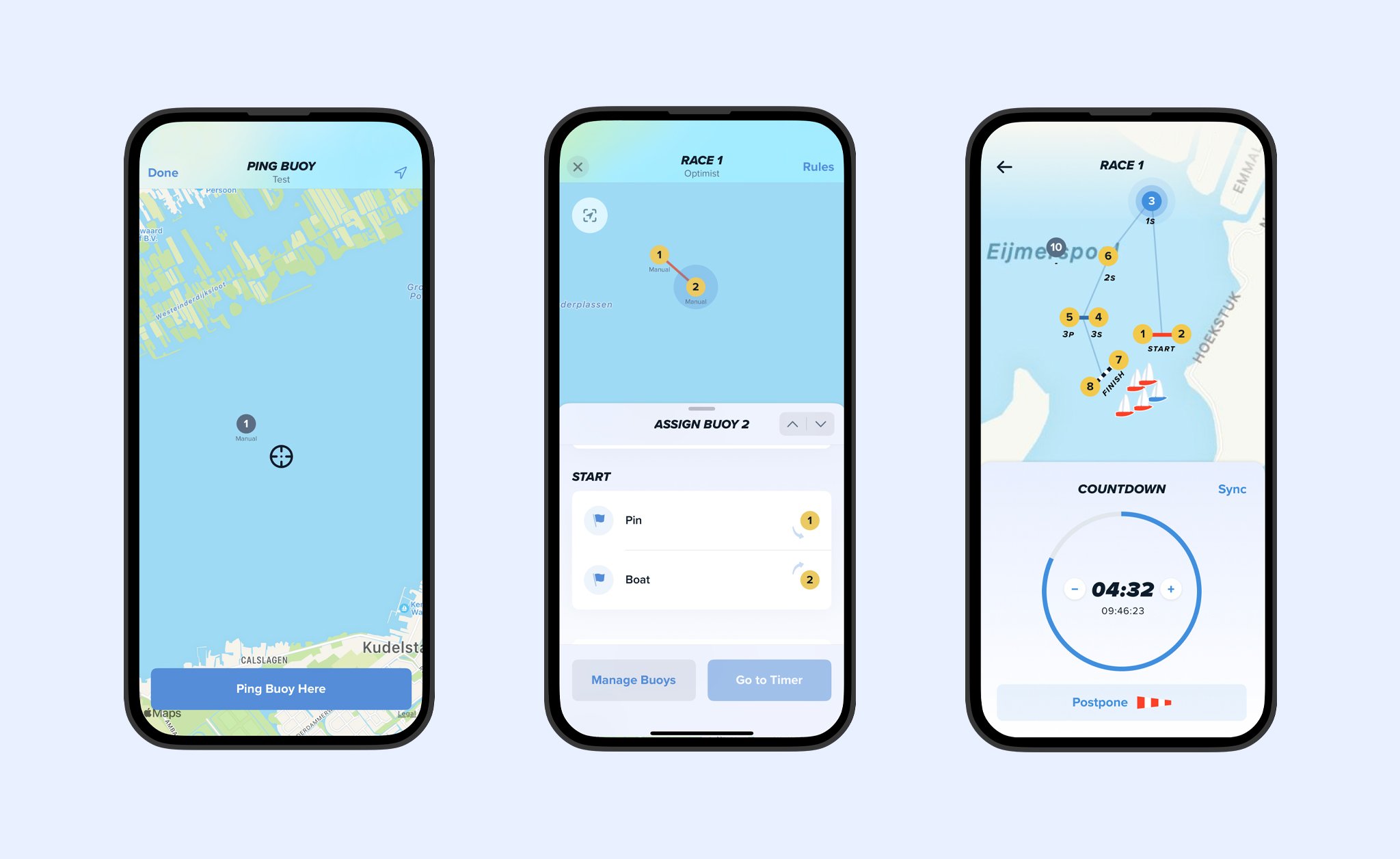 How to create your own race with your phone?
1. Go to Events and tap on +Event to create an event
2. Provide basic information (e.g., date, location, class)
3. Invite others to sign up for your event
4. Create a race and add buoys (ping or scan tracker)
5. Determine the position of the buoys
6. Build the course: assign buoys for start (pin and boat) and finish (port and starboard). Additionally, add marks and gates (both port and starboard)
7. Specify the event rules (e.g., warning signal and finish window)
8. Go to the Timer to start the countdown and go racing!
9. Access instant leaderboards, replays, and add photos/videos
Sign up for our newsletter