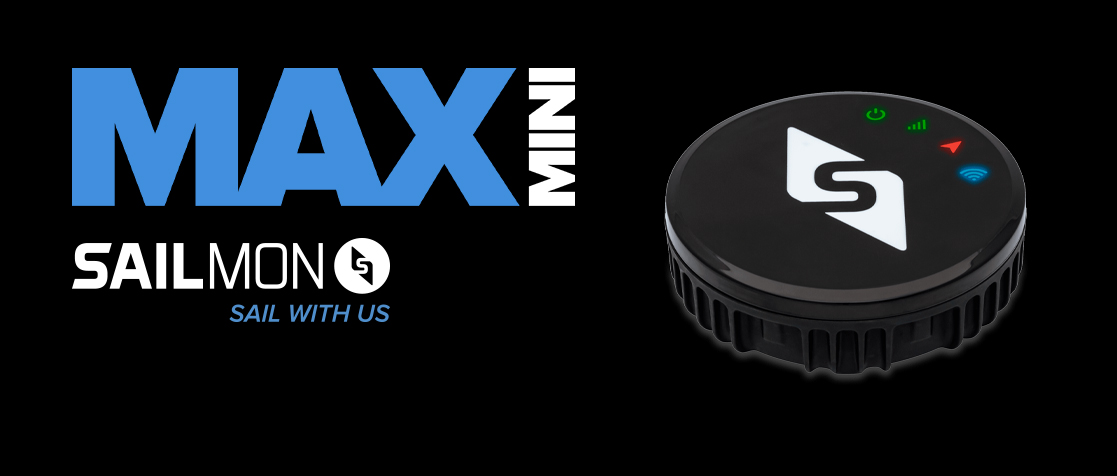 SAILMON RELEASES TRACKER MAX MINI
Sailmon's latest innovation, MAX Mini, officially hit the market. The first customers have received the portable, lightweight, and highly accurate tracker. MAX Mini automatically sends all performances on the water to the Sailmon App afterwards or live as the action takes place, opening unique opportunities for sailors, riders, foilers and event organizers.

"MAX Mini is another step in our mission to make sailing more digital. We believe that capturing and sharing your performance makes you a better sailor, surfer and foiler. Nobody gets inspired by untold stories. No one gets challenged by unrecorded performances.'' - Kalle Coster and Kim Coster, Sailmon founders.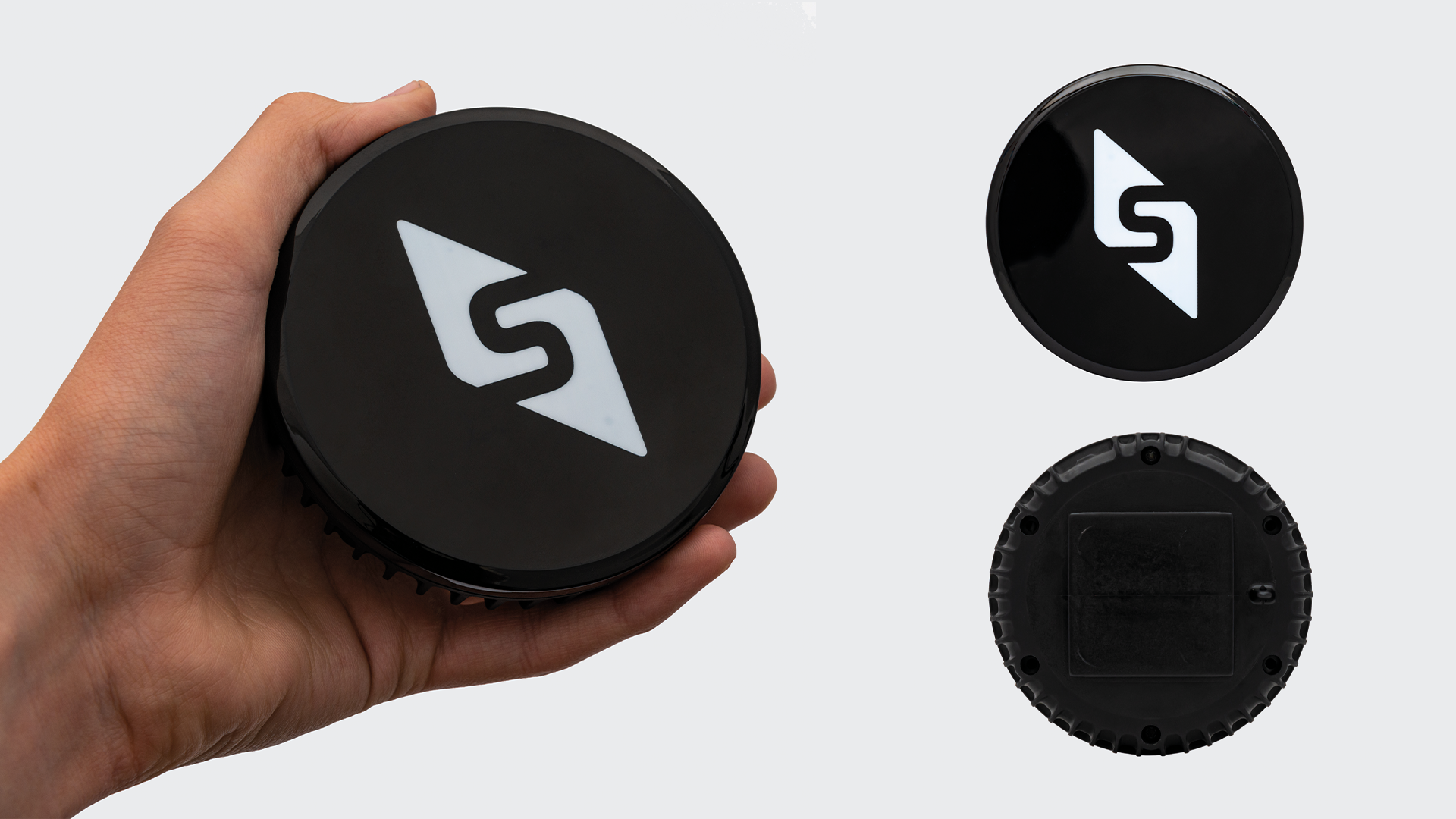 Maximize your time on and off the water
MAX Mini automatically sends all performances on the water to the Sailmon App via Bluetooth or Wifi, making the debriefing accessible, affordable and understandable for everyone. Users can relive their performance in the smallest detail by analysing it on a crystal-clear map, scrolling through time and selecting various data including COG, Heel and Pitch. The best results are ranked on the leaderboards that can be categorized by data, class or period. Additionally, the Sailmon App provides even more insights, such as up-and downwind performance, general statistics and personal highlights.

Users can share their favourite moments with friends, family and competitors in-app or via social media. By uploading photos and videos, the performance data will come alive and be visible to other members of the #SAILMONSTER community based on privacy settings.

The integrated LTE-M internet connectivity makes it possible to share data as the action takes place on the water. This live functionality adds extra coaching, exposure and safety to the product.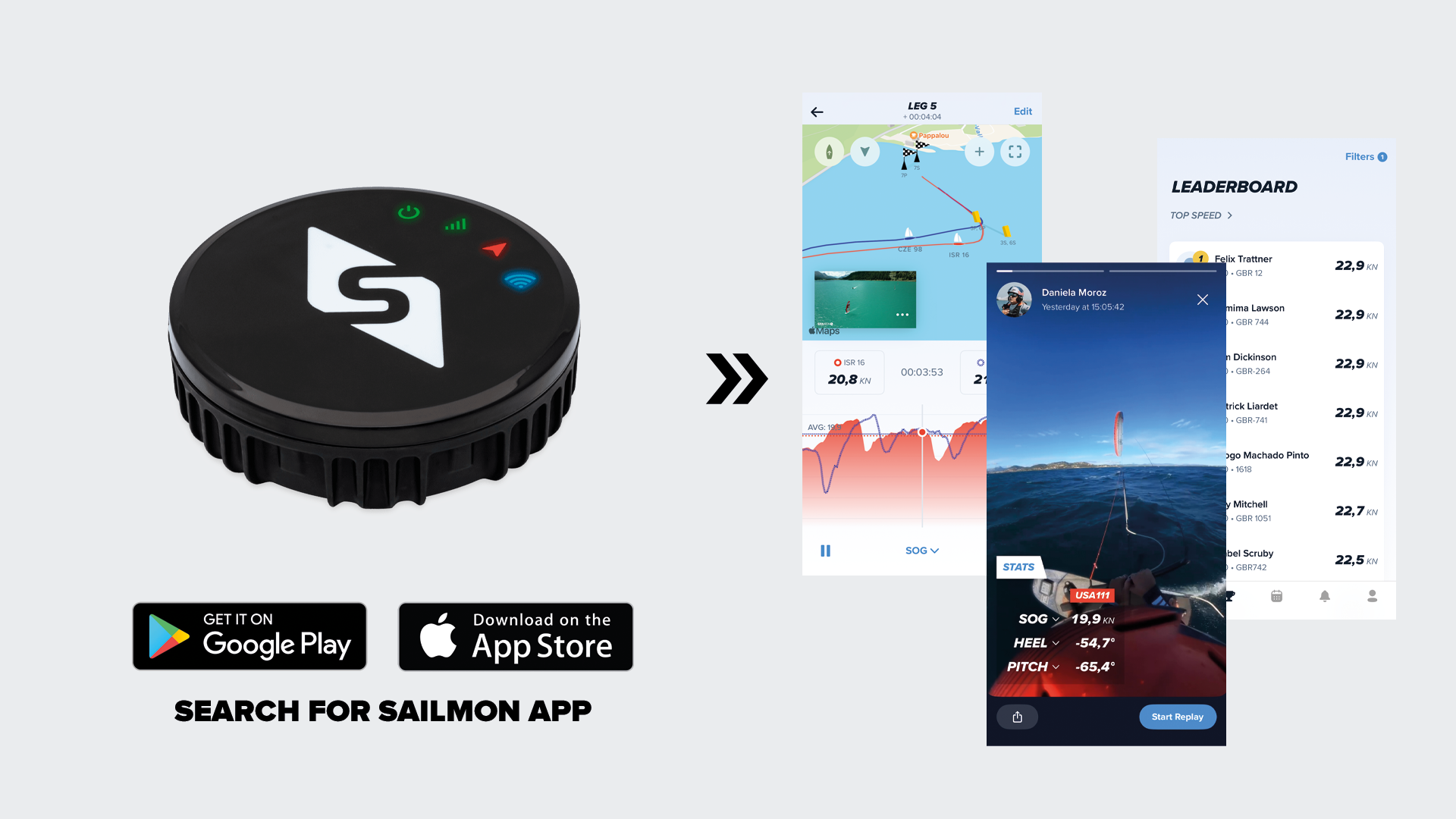 Make your event more exciting and challenging
By equipping the entire fleet with MAX Mini (and the Sailmon App), sailing events can be organized in a more efficient, accessible, easier and, above all, more digital way. Involving Sailmon technology will make the entire event experience more fun for participants, coaches and the public.

The Sailmon App works like an all-in-one platform. Participants can register at the touch of a button and stay informed via push notifications. After every race, all results will be instantly available, including generated replay, allowing winners and losers to analyse their performance individually or compare it with others.
In this way, sailing events will be more inviting for the public as well. The fuzzy spectacle on the water will be translated into easy-to-follow visualisations in the Sailmon App – live or after the event. By uploading photos and videos, such as footage from a drone or a camera on the starting vessel, audiences around the world will be more involved than ever before. There are even possibilities for (live) broadcasting.

Special Mention at DAME AWARDS
Sailmon's newest innovation has been awarded with a special mention at the DAME Design Award 2022 during METSTRADE – the world's largest trade exhibition of marine equipment, materials and systems. The jury was impressed by the portable tracker: "Beautifully designed, very portable sailing performance tracker with a price point making it accessible to many sailors and an operation that should take the hard work out of analysis. It floats too if you are unfortunate enough to drop it over the side."

----

Order MAX Mini for €499,- (incl. VAT) in our webshop or find your local dealer. For more information and technical specifications, visit sailmon.com/maxmini.

Are you interested as an organiser of an event? Go to sailmon.com/events or contact sales@sailmon.com.

Download the (free) Sailmon App here
Sign up for our newsletter