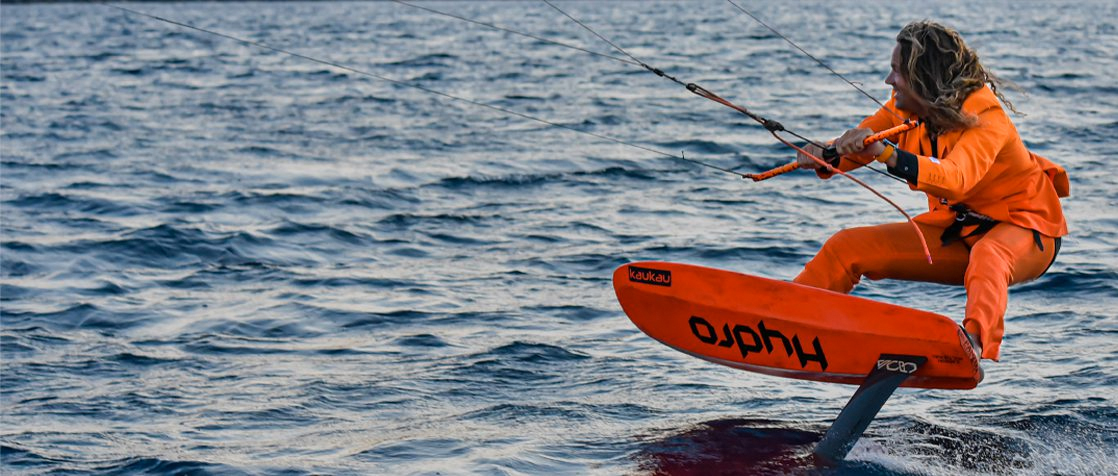 THE ADVENTURES OF THE ORANGE MAN
His goal? Foiling 10,000 km in one year. His appearance? Suited in a tailor-made orange outfit. And his equipment? Our innovations! Simmo 'the Orangeman' will push his limits to unprecedented heights in 2023. And you can witness the inspiring journey of this enthusiast foiler from the front row, thanks to the Sailmon MAX and the Sailmon App!
The 23-year-old Australian fell in love with foiling five years ago. Since then, it's all about his new addictions: adrenaline, light wind, long distances and… neon orange! With a free spirit, infectious enthusiasm and great eagerness, he's ready to maximize his time on the water – making it more fun and challenging. 'If you can dream it, you can do it' is his motto. We have faith that he will achieve +10,000 km in just 12 months!
Every mile on the water will be tracked by the onboard Sailmon MAX and visible afterwards in the Sailmon App. This is what Simmo says about the MAX: "The MAX is what I've been dreaming of for my long-distance adventures and solo training sessions at home! Big screen with big data, long-lasting battery, an unbelievable dedicated app with live replays, live speed and where you can follow your friends, leave comments and make stories as well! I think it's the best training mate if you have no other kitefoil racers in town!"
How do I follow The Orange Man on his mission?
1. Download the Sailmon App
2. Search for Simmo Orangeman and tap on 'Follow'
3. Or open his Instagram account
Sign up for our newsletter