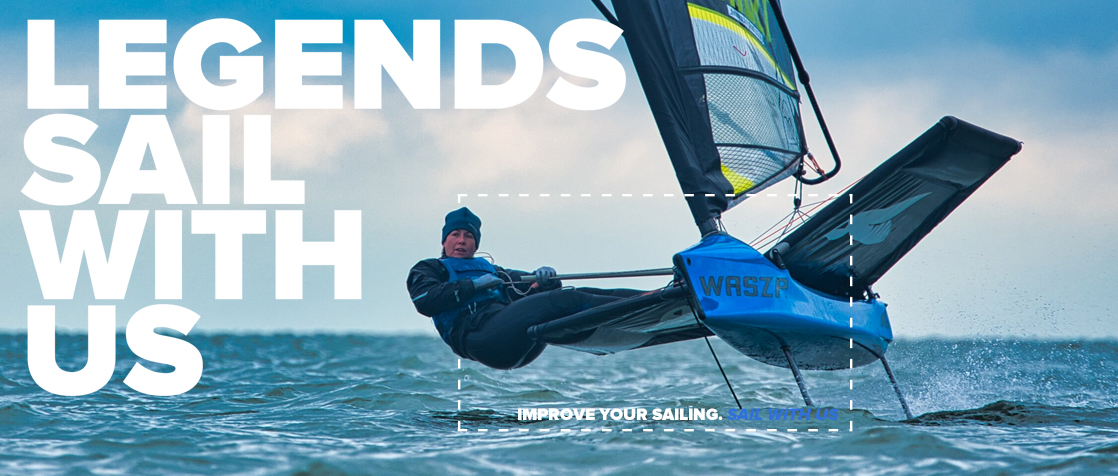 WATCH THE WEBINAR WITH HANNAH DIAMOND
The 'sail better' webinar continues with a great third webinar with World Championship Medallist Hannah Diamond! Did you miss it? Or do you want to watch it one more time?

WEBINAR #3 - How to make the perfect start? (Hannah Diamond)
A crucial part of sailing: the start. Are you in the right position and avoiding foul wind? Or do you make wrong decisions and fall behind? The World Championship Medallist Hannah Diamond will share her knowledge and experience about the most hectic moments of every race. Learn from the best and get ready to make the perfect start!

Watch the webinar with Hannah

------
Watch earlier webinars below!
WEBINAR #2 - How to prepare for a dinghy race? (Dylan Fletcher)
The 'sail better' series continues! After the very successful first webinar with America's Cup winner Kyle Langford discussing the importance of setting goals, we now focus on the final steps before you hit the water. This time Dylan Fletcher will emphasize the importance of focusing on the right things long before the gun. The British Olympic Gold Medal winner at Tokyo 2020 will share his thoughts about boat preparation, weather conditions, strategy, tactics and more. A good performance during the race is essential, but a decent plan of action is more than important as well.

Watch the webinar with Dylan
WEBINAR #1 - Learn how to set goals and improve your sailing (Kyle Langford)
Setting the right goals is essential to sail better and win races. In our first webinar with Kyle Langford, we take a deep dive into goal setting to sail better. Together with host Andy Rice and our founder and Olympian Kalle Koster, the American Cup winner share shares his thoughts on how to define and set goals for your next race.
Sign up for our newsletter