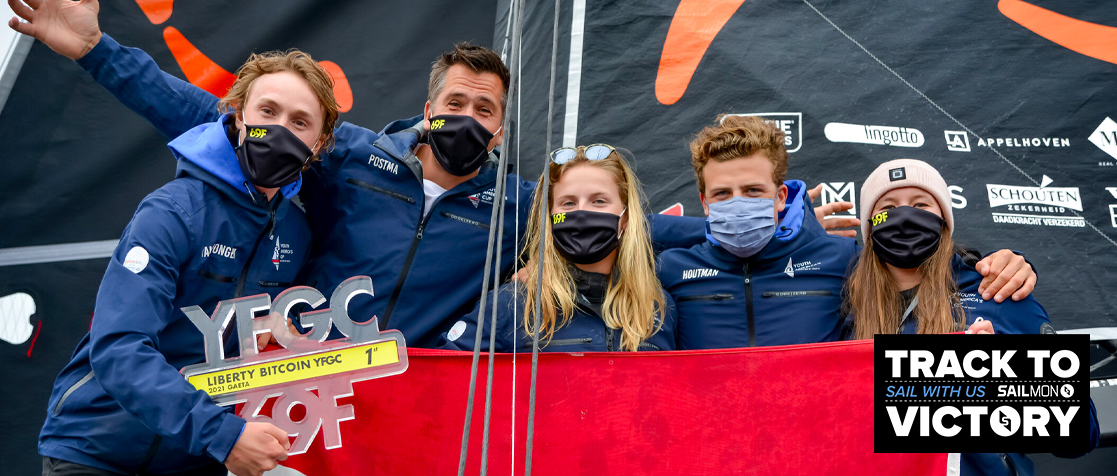 TRACK TO VICTORY: DUTCHSAIL WINS LIBERTY YOUTH FOILING CUP
A victory it was! Team DutchSail - Janssen de Jong came, saw and conquered at the Liberty Bitcoin Youth Foiling Cup. The months of intensive training finally paid off at the alternate regatta for the cancelled Youth America's Cup at Lake Garda. Team DutchSail left its competitors far behind with an unbroken streak of victory, high scores and a happy coach as a result.

Pieter-Jan Postman: "We've seen in other professional campaigns in the past that good preparation can make the difference.This definitely applied in our case. The top three teams all had a long preparation. Investing, sharing knowledge and trusting each other have been the cornerstones of the campaign. I think the difference is that we totally went in-depth for this one. What's your motivation, what are your challenges? This allowed us to perform under pressure, to grow, to bring out the best in all of us."

A total of nine young talented Dutch sailors have been involved in this project. After a strict selection procedure, four sailors made the cut: Ismene Usman, Cas van Dongen, Scipio Houtman and Sarah Bos. But coach Pieter-Jan prefers to call it a joint victory. "This victory is not only ours but of everyone who has contributed their knowledge and skills. I also want to express our gratitude towards our broad group of sponsors here. Sponsors who have shown courage in a difficult time. Sponsors who trusted us and rallied with us. The fact that we have been able to show it here, over the past ten days, gives us confidence for the future.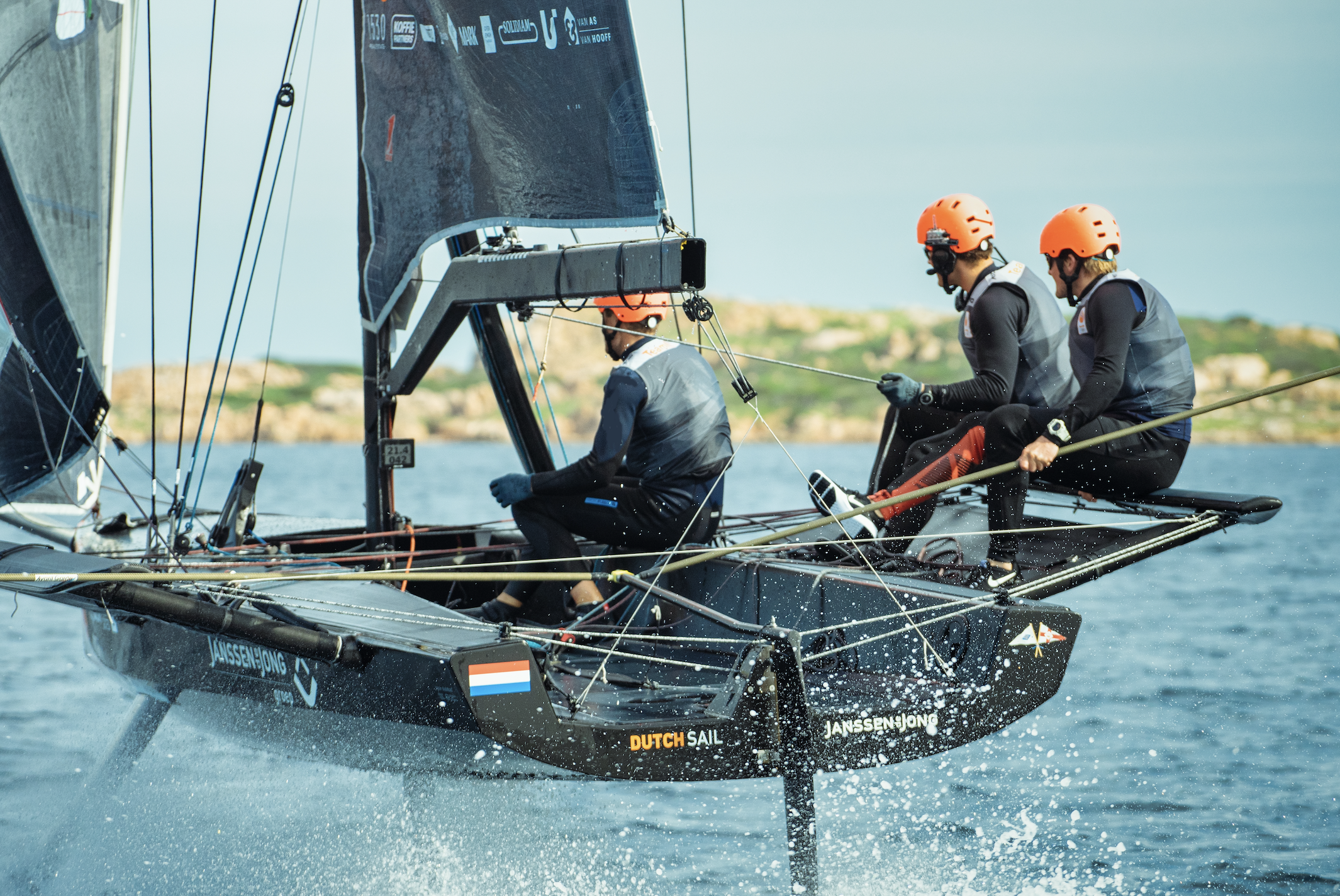 (Photo credits: Sander van der Borch / Team DutchSail)

The convincing results of DutchSails also impressed the competitors. Italian flight controller Frederico Colaninno was full of praise for the performance of the Dutch team. Colaninno: "We have encountered them several times in recent months. The last time I think, was a month and a half ago when we were really well matched. We even checked them regularly. But what they showed here was of a very high level. I can only say that they have shown a remarkable growth and some impressive sailing. They were better this time. We have homework to do with an eye on the upcoming events."

DutchSail - Janssen de Jong qualified by winning as first, of a total of five teams, for the final at the end of 2021 / early 2022 in Hong Kong. During this final event, the teams will compete for the top prize of 1 Bitcoin, currently worth more than 51,000 euros.

Sailmon congratulates the team on their great performance! Click here to read the first TRACK TO VICTORY of Team DutchSail?.

Overall classification
Team DutchSail - Janssen de Jong - NED 65 points
Young Azzura - ITA - 47.5 points
RKYC Team Agiplast - HK - 42 points
Kingdom Team - EUR - 32.5 points
Southern Challenge - USA - 30 points
One Switzerland - SUI - 26 points
Youth Bravo Espana - ESP
Xela Racing - NOR
Sign up for our newsletter